​
FORM AND FUNCTION 2 with Becky Sue Nielson
Stillpoint's Form and Function Courses, 1 and 2, teach neuro-musculo-skeletal anatomy (Form) and how the whole system works (Function) to create proper (or improper) postural alignment, balance, movement patterns, and habits. The classes consist of anatomy "lectures", hands on palpation, and massage of key (problematic) posture and movement muscles as well as Myofascial release stretches and physical activities for developing better posture, balance, movement, and body awareness.
Powered by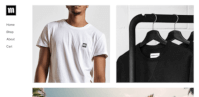 Create your own unique website with customizable templates.